It was a dark and stormy night. This is a near-perfect phrase in book lore, and avid readers curl up with delight when they read it, even as chills run up and down their spines. Readers know they're in for a real page-turner, a can't-put-it-down, up-all-night-with-the-lights-on kind of book. For bookworms, this kind of ghost story is only made better when a book itself is part of the plot twist. On one of those dark and stormy nights, our book hero discovers a mysterious, ancient, forbidden tome and stumbles upon a spooky mystery that changes the character, the story, and our own reading experience. These literary thrillers will take you to the edge of your seat, conjure ghosts and monsters, and make you more than a little afraid of the very book—that seemingly innocent package of bound pages and spine—that you hold clutched in your trembling hands…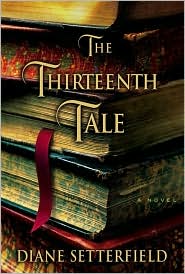 A writer is famous and beloved, as much for her published works as for the outlandish lies she's told about her personal history. Her best-known collection of stories lacks one thing—its promised thirteenth tale. Now, on her deathbed, the writer Vida Winter wants to tell that final tale. She wants to tell the true story of her life—a story of an old-fashioned family of identical daughters, a beautiful mother, a ghost, and a governess—and she chooses another writer to hear her tale. Margaret Lea is skeptical and wary of the famed writer's charm, but she is irresistibly drawn deeper and deeper into Vida's life and stories. And so too is the reader. Besides ghosts and mysteries and Gothic gloom galore, The Thirteenth Tale is full of everything that bibliophiles love and adore—stories within stories, histories within histories, and characters who are authors, writers, readers, and real devourers of books.
The Shadow of the Wind by Carlos Ruiz Zafón, 2004, Penguin Books (Historical Fiction/ Mystery)


At the mysterious Cemetery of Forgotten Books, a young boy finds a new book that will obsess him for years to come. Daniel is the son of a bookseller and each generation of his bookselling family guards a lost book, a classic work of literature that time has forgotten. Daniel's choice is The Shadow of the Wind, an obscure book by an equally obscure writer named Julian Carax. Daniel searches for other Carax novels, only to discover that he is not the only reader to do so—in fact, copies of Carax's books are being destroyed one by one, and Daniel may have the last copy of The Shadow of the Wind in existence. As young Daniel grows up in post-World War II Spain, he meets a wide array of mysterious characters—beautiful women and charming young men—who help and hinder him on his quest. Zafón's book spent two years on the bestseller lists in its native Spain; it topped bestseller lists here as well, and with good reason. Atmospheric, epic, absorbing, almost obsessive—you'll not only be unable to put this book down, you'll be entirely and completely immersed in its story and mystery.


The Angel's Game by Carlos Ruiz Zafón, 2009, Doubleday Books (Historical Fiction/ Mystery)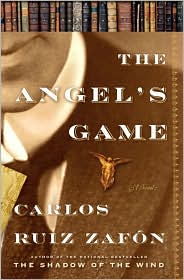 It seems that author Carlos Ruiz Zafón can't get enough of ghost stories about books. His newest novel has the same Gothic touches of myth and mystery that his first bestseller, The Shadow of the Wind, made so intriguing and irresistible. The Angel's Game is about a desperate young writer named David Martín. David writes a series of trashy thrillers that please the public but not his own artistic soul. He has a very few friends—a fatherly bookseller who offers encouragement and support, a wealthy writer whose pity is preferable to his charity—but David's most constant companion is his typewriter. Now, having survived a tragic childhood and spent most of his young adulthood lovesick for a beautiful woman, David finds himself caught in a strange bargain to write a book for an even stranger publisher. The Angel's Game seems designed to immerse us in the both the character's and the author's twisted methods of storytelling; savvy readers will spot characters and places that flow from The Shadow of the Wind into this book, though it is not a sequel or a prequel. The Angel's Game will keep you locked in its spooky clutches until the very last page.
The Historian by Elizabeth Kostova, 2005, Back Bay Books (Fiction/ Mystery/ Horror)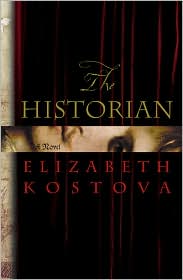 In Amsterdam in 1972, a motherless girl finds a bundle of secret letters and a medieval book in her father's library. The book is blank, save for a disturbing illustration of a dragon and a single word: Drakulya. The letters, dated Oxford, 1930, are addressed to "My dear and unfortunate successor." Our heroine, nameless and bookish though she is, more than proves herself as she embarks on a quest to find out what this book and its letters means and why they have a nasty habit of changing the lives of its readers (who include her father and her father's mentor) forever. Just don't confuse

The Historian

with any old spooky horror story--Kostova's book is as thoughtful and contemplative as it is chilling and thrilling. The characters have unique voices, the locations are exotically detailed, and Count Dracula--or Vlad Dracul, the Impaler, as we should call him--is transformed from a tired and worn old fairytale into a very real and threatening menace. For readers who thought vampires were just for the teeny-bopper crowd, this detailed, layered, literary novel proved them wrong years before Twilight made bloodsuckers a trendy fad.
The Book of Lost Things by John Connolly , 2006, Atria Books (Fiction/ Mystery/ Fantasy)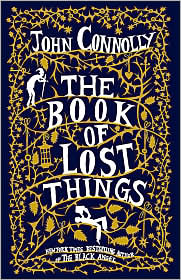 David's books are talking to him. Whispering really, alone in his attic bedroom as David mourns the death of his mother and keeps out of the way of his new stepmother. Soon David's books become more real than the world around him, and he finds himself traveling through a fantasy land that is home to all manner of men and beasts. Hunted by a creepy Crooked Man, David searches for the secret that will send him home again. If
The Book of Lost Things
sounds like just another updated fairy tale, think again. The land David roams is far too twisted to belong to anything other than adult literature. But these surprising twists, along with the gloomy World War II setting, the fractured fairy tale beasts and monsters, and the time-honored coming-of-age story combine to make
The B
ook of Lost Things
a spooky, entertaining novel about the loss of innocence and the enduring power of a good story.
The Ghost Writer by John Harwood, 2004, Harcourt Press (Fiction/ Mystery)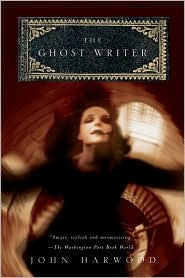 Another young, lost boy (the half-orphaned child with only books for company is a real staple of the haunted books-about-books genre) stumbles across a bunch of stories that he was never meant to read. This time it's Gerald, a fatherless boy in Australia whose mother is supremely secretive about her past life. All Gerald can rely on are his British pen pal Alice and the ghost stories that his Victorian grandmother wrote—stories that seem to have a tendency to come true and invade Gerald's real life and history. As Gerald searches for the story of his mother's life and the truth about mysterious Alice, the line between fantasy and fiction becomes distressingly and disturbingly blurred. A true blue old-fashioned ghost story that spans continents and centuries,

The Ghost Writer

is guaranteed to keep you up at night, in the best and most addictive way possible.
The Professor and the Madman: A Tale of Murder, Insanity, and the Making of the Oxford English Dictionary by Simon Winchester, 1998, HarperCollins (Nonfiction/ English History/ 19th Century)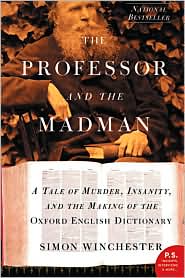 This is the true story of the ultimate book—the Oxford English Dictionary. Begun in 1857, the compilation of the OED was one of the most ambitious undertakings of the time. The project was led by Professor James Murray. As definitions were collected and reviewed, Murray realized that one man, a Dr. W.C. Minor, had submitted more than ten thousand entries. Imagine Murray's shock when, seeking only to honor this valuable contributor, he discovered that Minor was in fact a murderer and an inmate of an asylum for the criminally insane. Masterfully written and researched by best-selling historical writer Simon Winchester, The Professor and the Madman

proves that there's often more to books than the story within—sometimes the book's own history is where the drama, intrigue, and mystery truly lie.
The Haunted Bookshop by Christopher Morley, 1951, J.B. Lippincott Company, originally published 1919 (Fiction)
The Haunted Bookshop is a sequel to Parnassus on Wheels, in which discontented farm spinster Helen runs off with charming travelling bookseller Roger Mifflin. Now happily married, the Mifflins run a secondhand bookstore in Brooklyn that is haunted by quirky characters of both the dead and undead variety. Helen bakes chocolate, Roger waxes poetic, and romance and comedy abound. Morley's two novels about the Mifflins are charming, delightful little books that are really about the importance of reading and the sheer love that everyday people have for books, whether they're romances, mysteries, or ghost stories. If the other books on this haunted booklist have set your hair on end, this older, lighter, comical ghost story might be just what you need to fall asleep again.